Recommended Books & Blogs
PARENTING BEYOND YOUR CAPACITY
Parenting Beyond Your Capacity provides us with a practical and revolutionary approach to the responsibility most of us find daunting parenting. This book will equip you to be successful throughout your child's development.

In Parenting Beyond Your Capacity, Reggie Joiner and Carey Nieuwhof help parents discover a bigger story in which to involve their family, one in which multiple influential voices combine in order to tell kids the same thing: that a relationship with God really matters.

Parenting Beyond Your Capacity can help parents establish a lifestyle in which they:
Invite others to invest in their children to help shape and determine the direction of their lives.
Create a culture of unconditional love to fuel the emotional and moral health of their children.

Tap into the power of quality moments together, building a sense of purpose through everyday experiences.
What is Parent Cue?
It is a blog. A cue. A prompt.

It's not an encyclopaedia on everything you need to know. It's not an exhaustive training course to make sure your kids "turn out" ok. It's not a counselling hotline you can call when you have a help-I-can't-believe-my-child-just . . .- crisis. This blog is a cue. It's a prompt.

Because really, we know you're already incredibly busy doing all the things you should do to invest in your kids and to help them on their way to adulthood—and hopefully out of your house.

But just because you are really busy doing great things doesn't mean it's easy to stay focused on what's important. That's where we come in. We want to make it easy for you to remember what's important.
There's something we've noticed in ourselves and in Moms around us... a heaviness, and a need for burdens to be lifted. A need for there to be less on our plates, less on our minds and less on our hearts.

If moms hear one more thing that they aren't doing right, it seems that we will all collectively hit our knees in mourning and despair. There are enough hard things, and it is so easy to just stay there. We cope in a myriad of ways: we joke, we eye roll, we let our kids go untrained and undisciplined, we escape, we eat, we exercise, we work, we do whatever we can to get out from underneath the weight of our calling.

The good news that when we live in light of the resurrection of Christ, we can have a secure identity and be part of a bigger story - God's redemption story.

This is a community that will remind you of gospel-truth, no matter how you feel about your motherhood. It's for the imperfect mother, still learning, still growing and still fully recognising she doesn't have it all together - but we serve a God who does.
Do you want to raise kids who will want to be with you and each other when they no longer have to be?

Andy Stanley, senior pastor of North Point Community Church, a dynamic leader and multiple time speaker at the Global Leadership Summit, along with his wife Sandra chat about how as parents you have a unique leadership role at home and how you can make raising your kids more about the kind of relationship you want with them and less about how they behave.

This podcast is filled with easy, insightful and practical tips and tools on raising kids and leading well at home.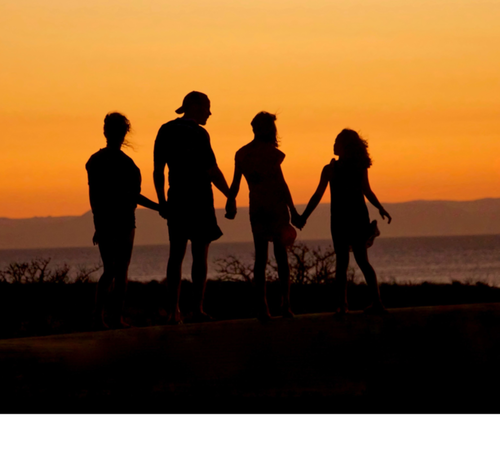 17 Observations On Being A Parent
Rob Bell says: "I hope that as you listen you're reminded of the sacred exhilarating joy of launching rockets".

Tom Basson our Co-Senior Pastor says: "Probably one of the most insightful and fresh books on parenting I've read".
Have you prepared yourself for the day your kids ask: "Where do babies come from?"

Talking to our kids about sex should not just be one awkward conversation we gear ourselves up for. Rather we need to see it as an amazing opportunity to build into the lives of our kids and equip them for the future." – Christy Herselman (Author of Birds Bees and Destinies)
A platform that wishes to build lifelong faith by helping parents and caring adults talk with their kids about what they otherwise wouldn't one conversation at a time. By equipping all caring adults with the conversation, discipleship, and culture translation skills needed to reach the next generation for Christ.

Click below to sign up for their weekly newsletter that gives insight into current trends and cultures among teens and explore their resources available to parents.
This unique resource combines the latest research in brain science with timeless truths from the Bible, offering parents a practical blueprint for raising their sons.
Packed with doable strategies and eye-opening examples of what's really going on inside a boy's brain, Raising Boys by Design offers a practical blueprint to help you build a HERO—one who values Honour, Enterprise, Responsibility, and Originality. Among other things, you'll learn how to help your son:
strengthen his character, resilience, and self-discipline
nurture genuine compassion and empathy
process words and emotions in ways that fit his brain chemistry
succeed in school and hone crucial life skills
develop a healthy perspective of sexuality
avoid the pitfalls of media and technology
embark on a lifelong adventure of faith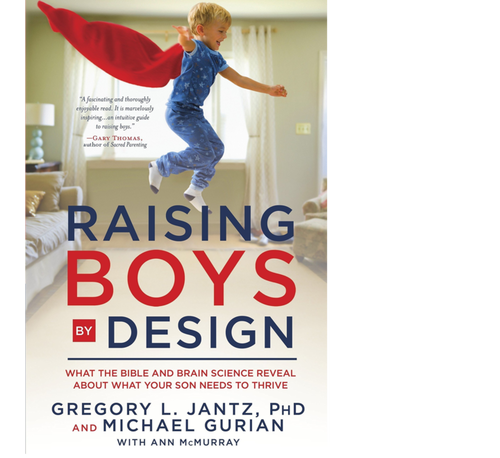 WHAT A GIRL NEEDS FROM HER MOM
Mystified by the situations girls face today?
There's a good reason, Mom. Our girls are growing up in a completely different world than we did.

With keen insight and warm encouragement, Cheri Fuller shares how you can become a more welcome influence at every stage in your daughter's life. "How can I counter society's unhealthy messages about body image and sexuality? "How can I help my daughter (and me!) deal with her emotional ups and downs?" "What are the best ways to instil good values?" "How can I help her grow a firm faith in God?"

Filled with trustworthy suggestions, this book will help you steer your daughter toward becoming a healthy, confident young woman.

A former Oklahoma Mother of the Year, Cheri has worked with kids of all ages and is the executive director of the non-profit organisation Oklahoma Messages Project. She and her husband, Holmes, live in Oklahoma and have three grown children (a girl and two boys) and six wonderful grandchildren.